Finally, I got my website indexed by Google!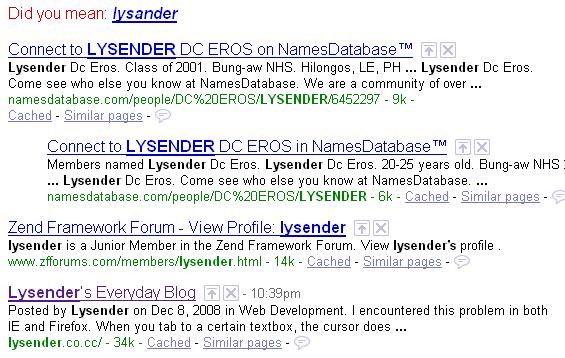 I've been waiting this for too long and after a hard work, I finally got it. Deserves a cheeseburger time. However, what's up with being indexed with Google anyway? No nothing, I just want to be searched, and that's all.
I would like to thank Smashing Magazine, because I think it was becaused I linked / subscribed to their RSS. And also to my new visitors: Yoshi and Jhoy Imperial. Thanks for posting on my blog.
More hard work are to come! This motivates me more to write blogs!
Anyway, the real purpose of writing blogs (my purpose) is just to wrtie my learning experiences instead of writing it to paper. Well, I have to post more.
Burger! Burger! Burger!