Although it was good: performance was so good, but I have to give up this WordPress plugin – The WordPress Widget Cache. They said it works well when combined with WordPress Super Cache, however, after several weeks of experimentation, it was no good to me.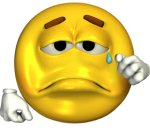 The problem was that my RSS feeds (subscriptions to Smashing Magazine and Jhoy Imperial's Blog) did not get updated.
I already have the WordPress Super Cache installed so I will just make use of it. It is also doing very well.