I always wish this day won't come. As the day passes by, I know my happy blogging moment will eventually end. When I signup for Byethost.com for a free account, they gave me a free co.cc domain so I grab it immediately.
However, as my programming experience grows and so this blog, I become attach to this blog that I wanted to maintain it for the rest of my life. When I grow old, I will be showing this blog to my kids and to my grand children perhaps.
One day, I decided to check my domain account. It takes several weeks for me to have access to it via co.cc website and finally, the account details landed to my default mail account. When I open my domain account, I have seen the expiration date. It was September 29, 2009.
Looking for payment methods
Actually, the annual cost of the domain name lysender.co.cc is only a few dollars, that when converted to peso, it is really affordable. The problem is that I don't have a bank account, thus I can't use my Paypal account. I also don't have any credit card.
They only supports selected credit cards and Paypal as method of payment. Opening a bank account to be hooked to Paypal is not and would not be my option.
I decided to post a help ticket on their help center.
Looking For Help
I wrote a message to the co.cc help center about arranging for another method of payment. I also included some details about the website. The next day, which is today, I opened again and check the help center for answered ticket and here is the reply:
Hello,

I am sorry but we are only able to receive the payment through paypal.

However, if your domains are for personal use only, you do not need to renew them.

You do not need to mind the warning. It is just a notice for commercial purpose domain.

We will inspect your domain in the future.

Thank you.
So it means that my domain is free as long as it is just for personal use only. Of course it is!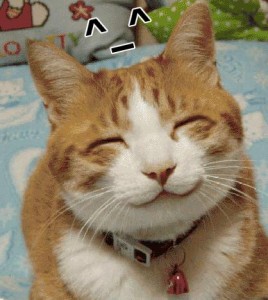 Yay! Got to celebrate!