Last week, I've been to a client for fixing a staff PC regarding Outlook Express problem. It can send email but the mail is not saved to Sent Items, instead they remain on Outbox. It took me more or less an hour to find the exact problem thanks to the wonderful internet.
The Problem
When I tested sending mails, it get sent however the message in Outlook Express 6 remains in the Outbox folder. It must be moved to Sent Items. On initial search on the internet, there are related problems such as timeout setting, exceeding limits, etc. However, I found the real problem when I tried to copy or move a message to the Sent Items folder.
An error occurs every time I attempt to either move or copy any message to Sent Items. Therefore we can conclude that there are problems on the folder itself. Too bad I forgot the URL where I get to solution (forgot to post this immediately), but here it is. The problem is that the Sent Items folder is already 2GB too large.
I'm talking about the storage for the Sent Items database file. The solution is to replace the Sent Items database with a fresh one by deleting the old one, of course backup the old by splitting the contents into several folders and move by say "by month" or so. Since I have some free time, I'll give some not so detailed step-by-step procedures.
Solution
This is only possible (I think) on Outlook Express for Windows XP (version 6 I think).
1. First, open Outlook Express and open the Options dialog. Click Tools -> Options.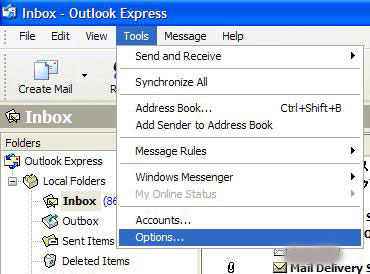 2. On the Options dialog, click Maintenance tab.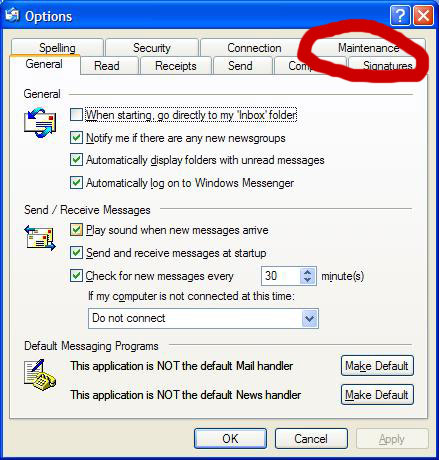 3. On the Maintenance tab, click the Store Folder button.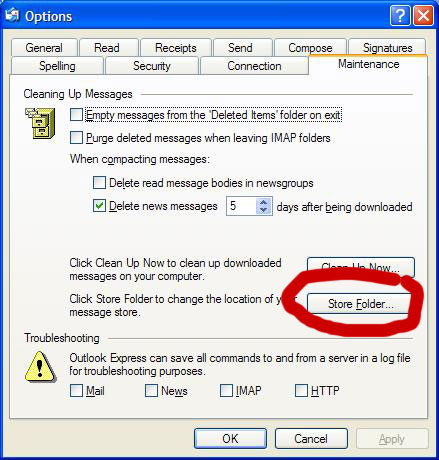 4. The location of the mail folder database is shown in a small dialog box. Highlight it so that you can copy it and we will paste it somewhere. Actually what we want is to open that folder where the mail folder databases are stored.

5. Close Outlook Express. Open the Run dialog box. Click Start menu -> Run. Paste the location we get from step 4 and press ENTER.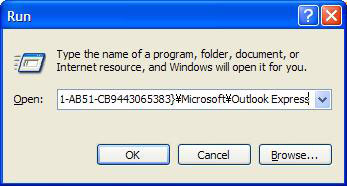 6. The databases are shown as .dbx files. Delete the Sent Items. If you wanted to backup the Sent Items, you have to create new folders in Outlook Express and copy (not move) the messages you want to backup. Of course you can choose to delete them forever if you want.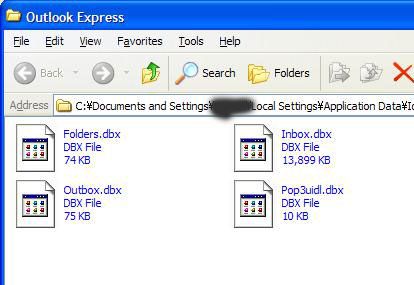 7. After deleting the Sent Items database, open Outlook Express again. You now should have a fresh Sent Items folder. You should be able to send message and is saved to Sent Items automatically.