I first here the news over PHPUGPH as one of the member posted the news. Details at GMANews.tv.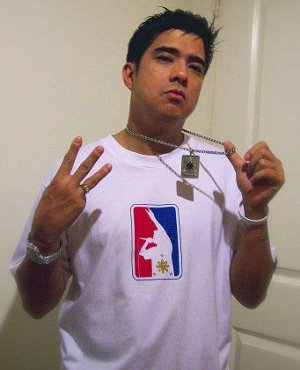 According to the news, it was because of cancer. Really a shocking news.
He is known for his patriotism. He even expressed it even on his songs / rap and even on his products (T-Shirts, etc).
Rest In Peace Francis M.
Here is a part of the lyrics of one of his song (actually he was featured in this song):
Natapos na si chito
Si chito miranda
Nandito na si kiko
Si francis magalona
Nandito rin si gloc 9
Wala syang apelyido
Magbabagsakan dito
Babanat na si kiko!

Francis magalona:
It aint uzi or ingram
Triggers in the maximum
Not a 45 but 44 magnum
And it aint even a 357
Nor 12 gauge but your not so listen
Nandito na si kiko at kasama ko si chito at si gloc 9
And its time to rock rhyme
Di ko mapigilan lumabas ang mga salita
Sa aking bibig di padadaig
Ang bunganga
Hala tumunganga
Lahat napapahanga sa talento
Akoy taga kalentong
Batang mandaluyong na ngayun nakatira sa antiplo
Sumasaklolo sa mga hiphop
Pwede karerin to'
Pwede rin trip lang
Si gloc kasama ng parokya
Parang bulagaan at kelangan di mabokya
Hindi mo na kelangang malaman
Kung bakit pa
Kaming lahat ay nagsamasama
Mic check eto na nagsanib na ang pwersa
Francis magalona-gloc9-at-ang-parokya
1 2 3 4 lets volt in!
He maybe dead, but his song will always remain in the heart of Filipino rappers.